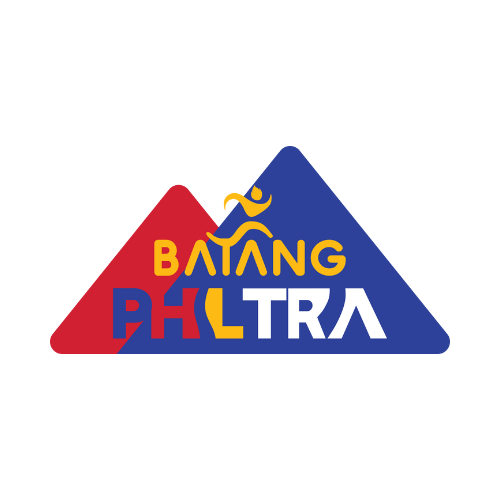 The Batang PHILTRA may be hosted by PHILTRA Championship- Series Qualifier event.  However, any LGU or event may apply for hosting per region/province provided the event does not conflict with other approved Batang Philtra event.  This shall be awarded to high quality mountain trail running race organizer.  This should be held in a major city within the region and there should be a minimum two events per region.
All event organizers of existing or planned events are welcome to submit their applications.
The PHILTRA Executive Committee will choose and approve the event which will be part of the series.  Unless there will be any concern on the staging of the event, this shall be valid for 2 years.  
All applicants will automatically be a PHILTRA-recognized event.  
WHAT'S IN IT FOR MEMBERS OF THE SERIES
Provide opportunity for winners of age-group U-20 to be part of the PHiltra Championship Finals

Host Batang Philtra as a priority host for the location.

Provide assistance in implementation of trail running standards to ensure safety of the event if needed

Provide promotions of the event through PHILTRA

Assist with event sponsors to secure additional revenues where appropriate and if needed, 

Negotiate contracts collectively where necessary to protect your interests and ours, and provide additional services to the event from local Associations if needed and requested. 

Philtra has a national network of athletes, coaches, officials, and supporters, and they can provide invaluable assistance to ensure the success of your event.
RATING:
The event submitted will be rated as follows during the selection process.
+5 for compliance, -1 for any noted deficiency.
EXPERIENCE: Experience in staging major athletic competitions or other events or as part of the organizing team of previous events. 
TEAM.  An organizational chart of the proposed management team   The team should have good standing record with the community, high level of ethics and have good moral conduct displayed in the community.
CITY & COMMUNITY The city and community should be firmly behind the organizer.    There should be no record of complains or issues from the community in events previously handled.  The organizer should present the community coordination or collaboration plan to be able to: 1)provide economic opportunity and 2) compliance with local protocols (i.e., indigenous practices)
ROUTE:  A proposed course map.   At least one of the course measurers must be on site for competition to ensure the course is set properly. 
VENUE.  The venue should have established transport system and access to hotel/homestay and food supplies.  If none, organizer should have the capacity to facilitate travel to/from the event venue.
SECURITY PLAN AND MEDICAL SERVICES PLAN.  The event should have an established security plan and emergency medical services plan if needed.
RATING SYSTEM
1. TOTAL POSSIBLE POINTS                             50%
EXPERIENCE

10

TEAM

 

8

CITY AND COMMUNITY

8

ROUTE - MAPPING, MARKING,MARSHALING

8

ACTIVITY VENUE

6

SECURITY AND MEDICAL SERVICES PLAN

10
2. VOTE FROM TRUSTEES                                50%
DETAILS TO SUBMIT:
EVENT NAME
DATE

NATURE OF EVENT

NAME OF ORGANIZER: 

REGISTERED NAME

MEMBERS OF ORGANIZING TEAM AND POSITION

BUDGET (Optional)

NUMBER OF TARGET PARTICIPANT

LIST OF PREVIOUS EVENTS HANDLED.  Pls indicate Name and Date

HOW WILL YOUR EVENT CONTRIBUTE TO THE COMMUNITY?

PLS STATE IF THERE ARE ANY PENDING ISSUES WITH LGU OR LOCAL COMMUNITY FROM PREVIOUS EVENTS

ATTACH ROUTE MAP

INIDICATE VENUE AND ACTIVITY AREA

ACCESS: Pls state if there are available transpo, accommodations and food in the location

SECURITY AND MEDICAL PLAN

Pls state or attach your existing security and medical plan.
EVENT ORGANIZER WHO HAVE HOSTED QUALIFYING EVENT WILL BE:
Priority to host for 3 years in their LGU unless the event have failed to deliver the expectations set as a BATANG PHILTRA event
Event should signify intent to host for the following year by November.
Batang Philtra is designed to inspire and engage young individuals in a fun-filled, energetic experience that promotes health, fitness, an active lifestyle and a love for the outdoors through the sports of trail running. The grassroots initiative aims to bring together youth from all walks of life to celebrate the joy of running and encourage the adoption of healthy habits. This event also serves as qualifying event for the Under 20 Philtra Championship Series.
The event is facilitated by PHILTRA together with Partner Organizers and local government.
This grassroots initiative aims to bring together youth from all walks of life to celebrate the joy of running and encourage the adoption of healthy habits.
The Trail Run usually take place at scenic trails offering participants a beautiful backdrop for their run and a safe environment to enjoy the outdoors. Whether the young one is an experienced runner or just starting out, this event caters to all fitness levels and encourages participation and camaraderie.
Event Highlights:
Distances: The fun run will feature different distances to cater to participants of all ages and abilities. From a short sprint for the little ones to a longer course for the more seasoned runners, everyone will have an opportunity to challenge themselves and have a great time.Under 20: 10-15k, 13-15 - 6K, under12 - 1Mile, Kids Dash  
Warm-up Sessions: Before the race, the National Team members will conduct dynamic warm-up sessions to prepare participants for the run, ensuring their bodies are ready for the physical activity ahead.
Community Engagement: The Energize Youth Fun Run aims to foster a sense of community spirit and involvement. Local schools, youth organizations, and community groups are encouraged to participate and show their support.
Additionally, various vendors and sponsors are encouraged to set up booths at the venue, offering interactive activities, healthy snacks, and giveaways.
Finisher's Celebration: As participants cross the finish line, they will be greeted with cheers and applause from the enthusiastic crowd. Each participant will receive a well-deserved finisher's token and an e-certificate of completion, acknowledging their achievement in the Batang Philtra.
QUALIFIERS
Top male and female finisher for 10k will be invited to participate in the PHILTRA Championship Finals under the U20 category for 10K.

PHILTRA Board has the discretion to include an athlete in the roster of the National Developmental Team provided that athlete joined the National Champs

Winners of the 10K category under U20 in Philtra Championship Qualifiers will also be invited to the Finals
Top winner during the Finals will be invited in the Developmental Pool and will be representing the Philippines in the SEA Trail Running Cup and under U20 competition
PHILTRA Trustees may make amendments which will be announced publicly via our social media channels.