SAPA, VIETNAM— The Philippines' National Trail Running Team has once again demonstrated its exceptional prowess in the sport by delivering an outstanding performance at the Vietnam Mountain Marathon 2023. This prestigious event witnessed our athletes dominating the challenging 50km and 70km categories, earning them three remarkable podium finishes. Their remarkable achievements have made our nation incredibly proud!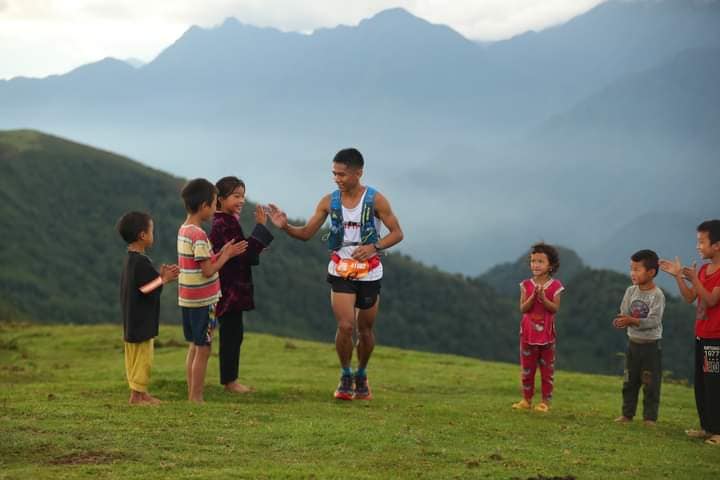 The remarkable athletes who made this achievement possible are:
Arnie Macaneras – Champion, VMM 70K
John Ray Onifa – Champion, VMM 50K and 10K
Godwin Mirar – 2nd Runner-Up, VMM 50K
The outstanding achievements of Arnie Macaneras, John Ray Onifa, and Godwin Mirar are a testament to the dedication and hard work of our National Trail Running Team. Their unwavering commitment to their sport and their country has not only brought them personal glory but has also brought honor to the Philippines on the international stage.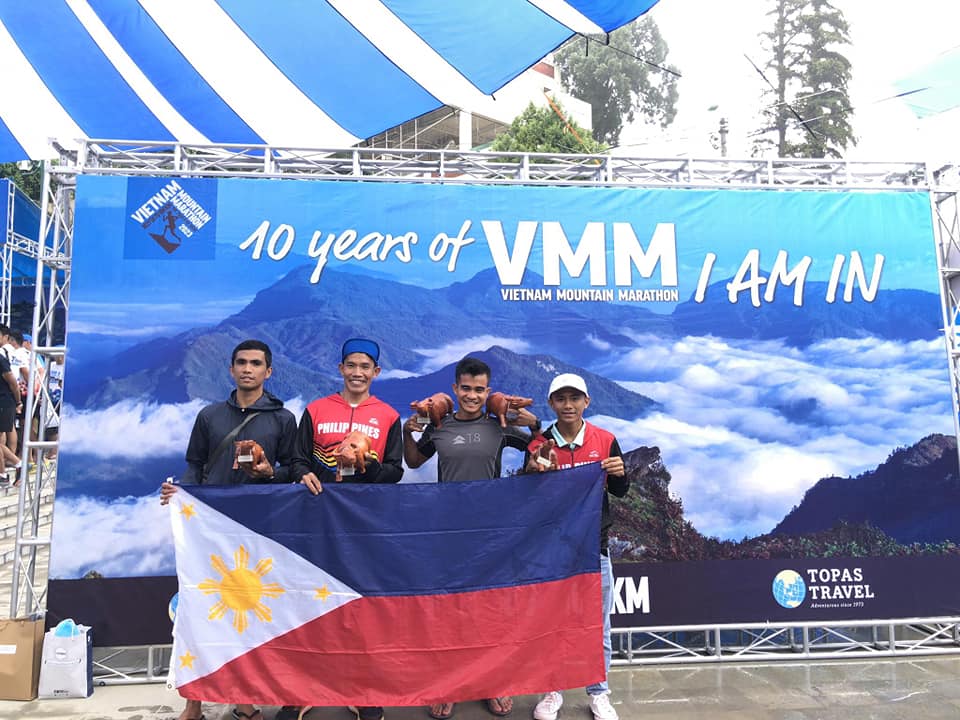 VIETNAM MOUNTAIN MARATHON is on 10th year and is one of the biggest and most participated competitive event in Southeast Asia with 4000 participants coming from 51 countries.
We also wish to acknowledge the outstanding performance of fellow Filipinos who participated in the race. National Team member Cecille Wael finished the grueling 100k race in 12th place battling the challenges she encountered during the race together with other Filipino athletes who also finished strong the 100K: Romando Cuhmaling, Jomar Buclay, Hilbert Opiada and Sean Aying. In 70K – finishers are Nick Pilapil, Ann Jillian Pullanco. Anne a seasoned ultrarunner, finished on top of her age group in 70k. Other than our podium finishers for 50K- Dianne Ditona, Hadji Mohammad Dijanalan and Jonathan Suerte finished strong. Vinson Ramos, a short distance specialist finished 2nd in the 21k category. and led other Filipino finishers -Jocelle Ermino, Janice Ermino, Jibril Mosanto, Abegail Endraca, Beatrice Policarpio, Jessica Monsod, Raymond Verdis, Sabandal Anthony and Edward Bernido.
We would like to extend our heartfelt congratulations to these exceptional athletes for their extraordinary achievements at the Vietnam Mountain Marathon 2023. Their victories are a source of inspiration for aspiring trail runners across the nation.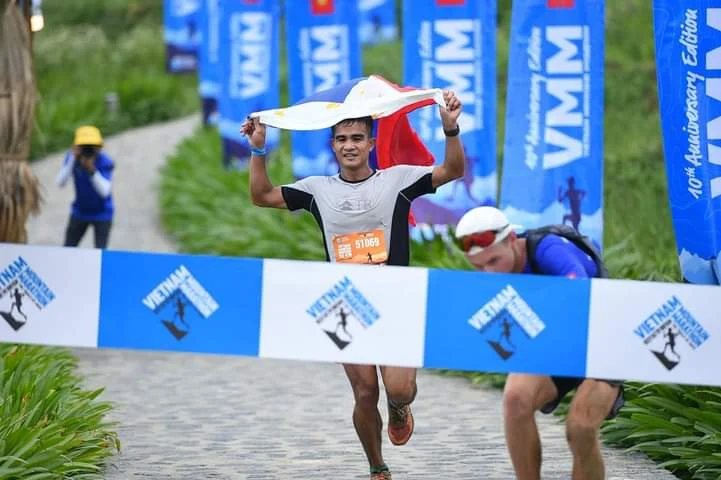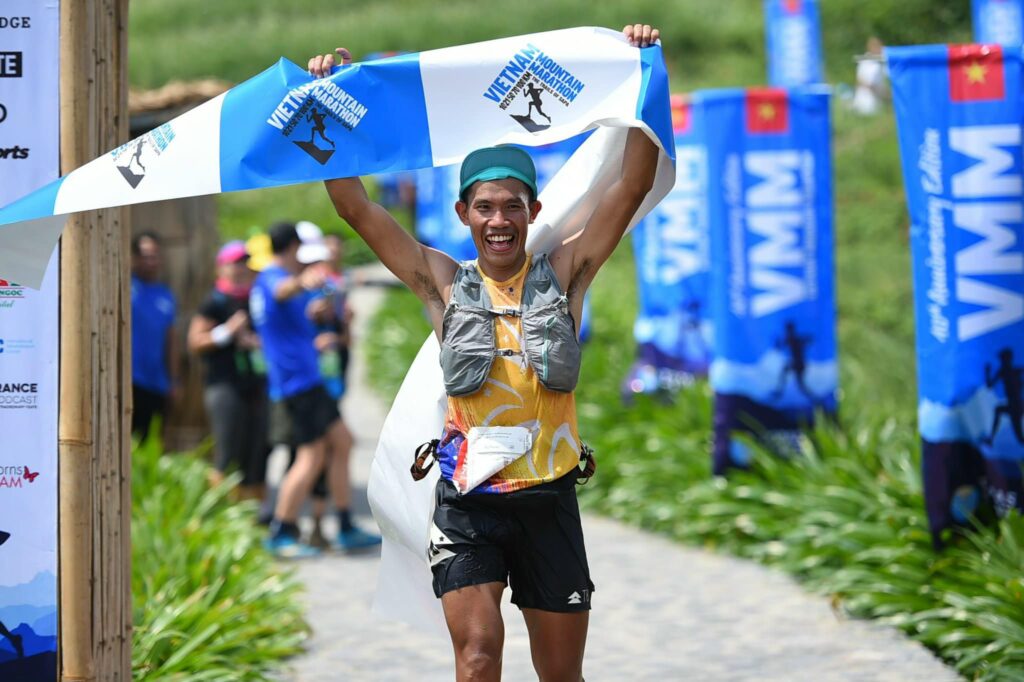 Join us in celebrating the success of the Philippine National Trail Running Team and Filipinos in their race outside the country by using the hashtags #PhilTRABeyondPh and #PhilTRANationalTeam on social media.